"487 Boundary Street is a parcel of land that developers will fawn over"
As one of Brisbane's oldest residential neighbourhoods, Spring Hill is a popular residential precinct, appreciated most for its gardens and natural appeal. Located a short distance from the Brisbane City Hall and its surrounding amenities, Spring Hill is an essential part of Australia's most populated cities. Now, a substantial development site in the heart of the suburb has been brought to market by Ray White, and it offers sensational upside. 
"The site has an existing development approval for a 15-storey student accommodation development, including 176 self-contained rooms, and three levels of car parking," stated Ray White Commercial QLD agent, Sam Parker. 
That development approval hasn't come overnight. 487 Boundary Street's development application had been repeatedly knocked back by the local council, owing to a lack of sufficient car parking relative to the number of rooms offered. Fortunately for the prospective buyer, approval has been granted after alterations were made to the initial propositions, and with its centrality such an attractive feature, student accommodation at the site would likely prove popular. 
"It immediately adjoins 'The Johnson' Brisbane – Art Series Hotel, is surrounded by significant healthcare/medical infrastructure, and is close to major education facilities including universities and schools," stated Mr. Parker's fellow Ray White Commercial QLD agent, Tom Barr.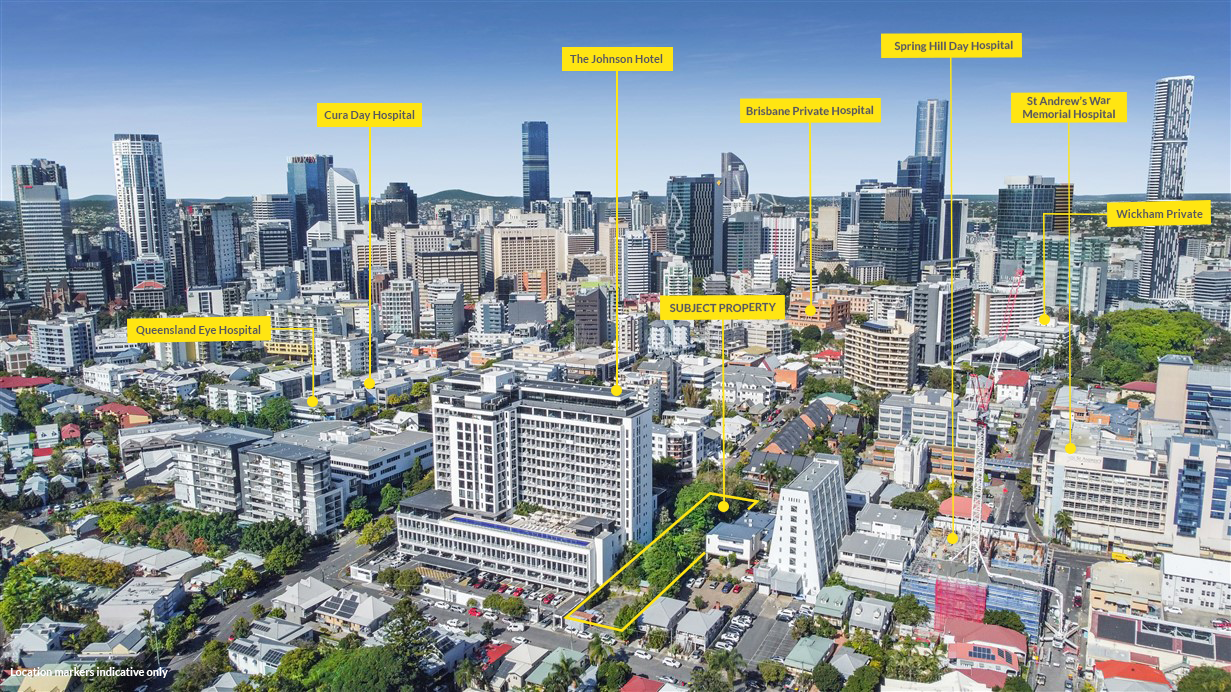 487 Boundary Street, Spring Hill, QLD 4000
With short commute times to some of Brisbane's finest amenity, residential property in Spring Hill, particularly that which is aimed at a younger demographic more eager to live amongst the city's action, is poised to always be in-demand. But Ray White is quick to assure interested investors that this site's potential is not just limited to the currently approved plans. 
"The site offers multiple other development opportunities (STCA)," said Mr. Parker. "[These include] healthcare and medical, short-term accommodation, aged care, residential apartments, commercial and retail." 
The Brisbane City Council are enthusiastic about engaging with interested developers, as evidenced by their commitment to the Spring Hill Neighbourhood Plan, which specifically prioritises "promoting the revival of Boundary Street as a vibrant centre with shops, restaurants and cafes." 
"Detailed plans for Spring Hill include... enabling the expansion of education and medical institutions in the area in a way that minimises impacts on surrounding sites; and enabling new high-density development to occur between Boundary Street and the CBD." 
The local government's commitment to developing the economy of the local space is evidenced by a number of nearby developments having either been initiated or completed recently, including the Spring Hill Day Hospital at 525 Boundary Street, Wickham Private at 375 Wickham Terrace, and Oria Residences at 477 Gregory Terrace. 
With the suburb's rich history and the property itself possessing an abundance of potential, 487 Boundary Street is a parcel of land that developers will fawn over.
---
487 Boundary Street is available for sale via an Expressions of Interest campaign concluding on 13th of July, 2022, at 4:00pm.