Ready Media Group has partially acquired and partnered with DistrictData to add due diligence tools directly within the property listing pages on DevelopmentReady.
Users can now undergo site feasibility as they browse & discover on-market opportunities.
The powerful DistrictData mapping tool is embedded in place of the typical location map, providing DevelopmentReady users with a plethora of site specific due diligence information such as; Perimeter, Nearby Amenity, Zoning, Easements, Development Pipeline, Site Summary Reports, plus more can be discovered within the DevelopmentReady property listing page.
The full features of the embedded map tool are currently available to property listings located within VIC, NSW & QLD (with a national roll-out in sight).
Through the business partnership agreement, DistrictData has also opened many of its powerful features to free user accounts, giving mass access to market intelligence - create your free account today. 
Furthermore, users now also have the ability to search DevelopmentReady property listings in map view via the DistrictData portal.
For broader market research, users can directly enter the DistrictData portal to discover Suburb Demographics, Market Price Information, High-Resolution Imagery, In-Depth Due Diligence Reports, and more.
For further information about this new and exciting feature, contact us at [email protected] or call your account manager directly.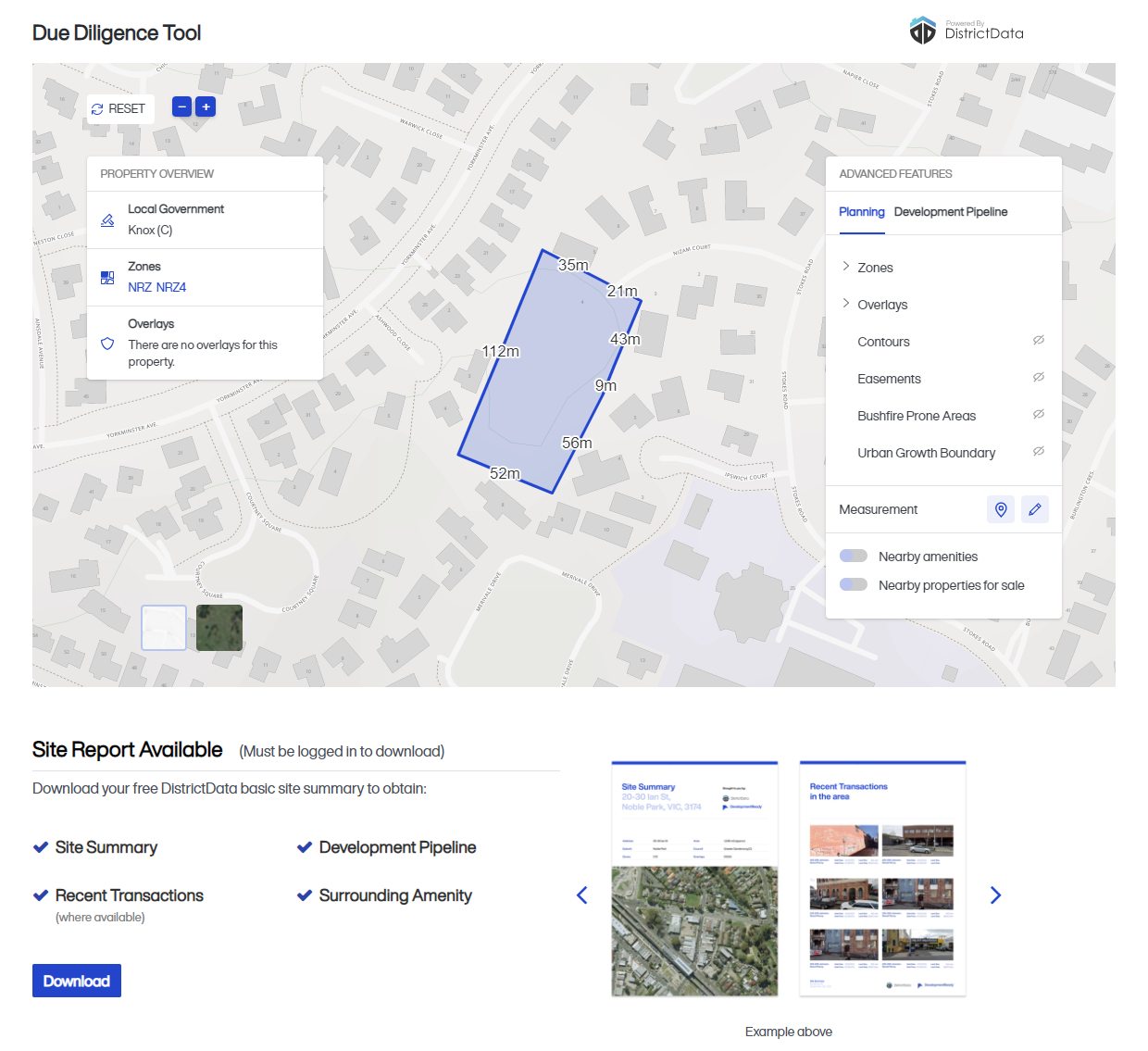 Image above: DistrictData map tool that now sits within DevelopmentReady listing pages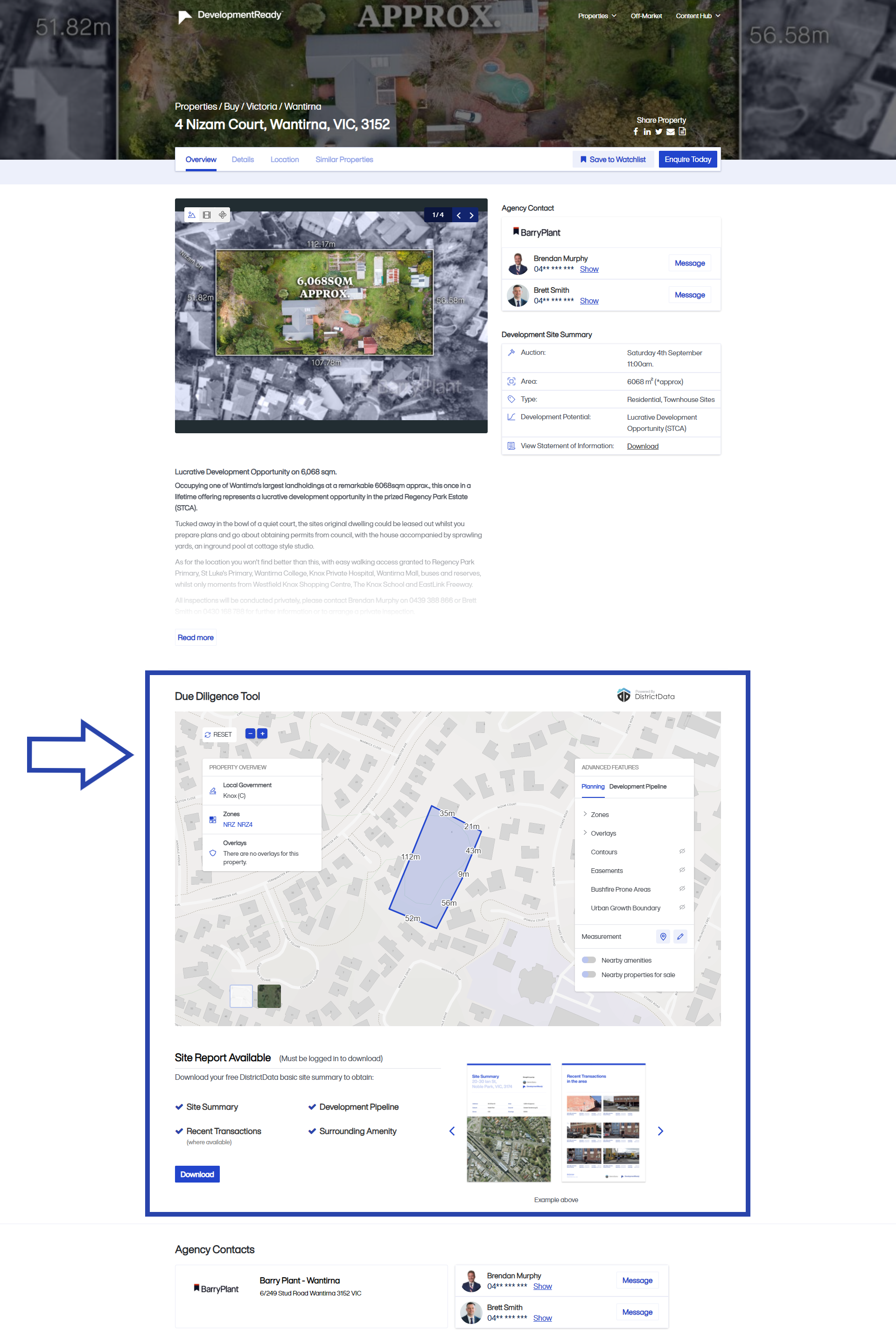 Image above: DevelopmentReady Listing Page - New map tool in situ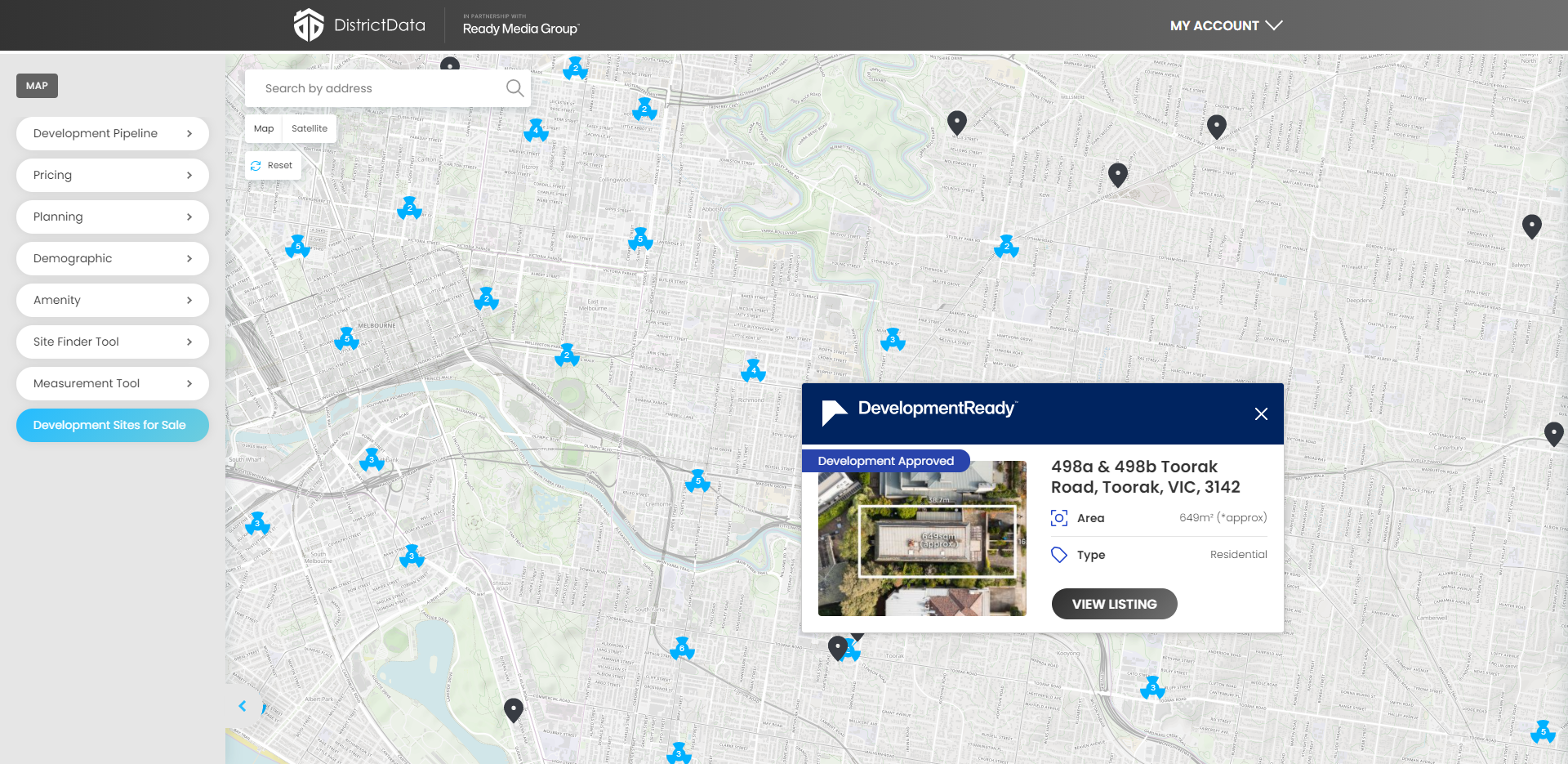 Image above: Map search development sites within DistrictData environment