Award-winning and diversified property development group Perri Projects have unveiled plans for its latest urban logistics-centred industrial development, Prime Port, a former manufacturing site located at 359 Plummer Street, Port Melbourne. 
Purchased for $15.5m, the 8,000m2 site will undergo extensive upgrades to maximise the existing potential of the building and deliver a suite of ready-to-occupy industrial and commercial spaces comprising of offices, showrooms and warehouses. 
Designed to provide a flexible offering to the inner-city logistics market, tenants will be able to select from a range of self-contained, hybrid spaces spanning from 400m2 to 2000m2 in size. They will feature bold industrial interiors, with polished concrete floors, high ceilings accentuated by exposed trusses and amenities such as fitted kitchens and quality end-of-trip facilities more typically associated with high-grade commercial offerings in the CBD. Also, by reusing existing materials and retaining the integrity of the building's original structure, the site will deliver on Perri Projects' commitment to developing net-zero or low-carbon projects. 
David Scalzo, Managing Director of Perri Projects, said Prime Port's modern commercial and industrial offering would be unlike anything else seen in the area. "There is currently a scarcity of modern industrial and commercial spaces in the Port Melbourne area and Prime Port is designed to meet this market demand, offering unrivalled flexibility and amenity to suit a broad range of industrial and commercial requirements. These major repositioning works will also assist in encouraging staff back into the workplace post Covid….(as) we recognise that workplace design is critical to employee and customer engagement. Prime Port's tenants will enjoy a contemporary workplace with a unique identity that pays homage to the building's industrial history while maximising functionality and usability," he said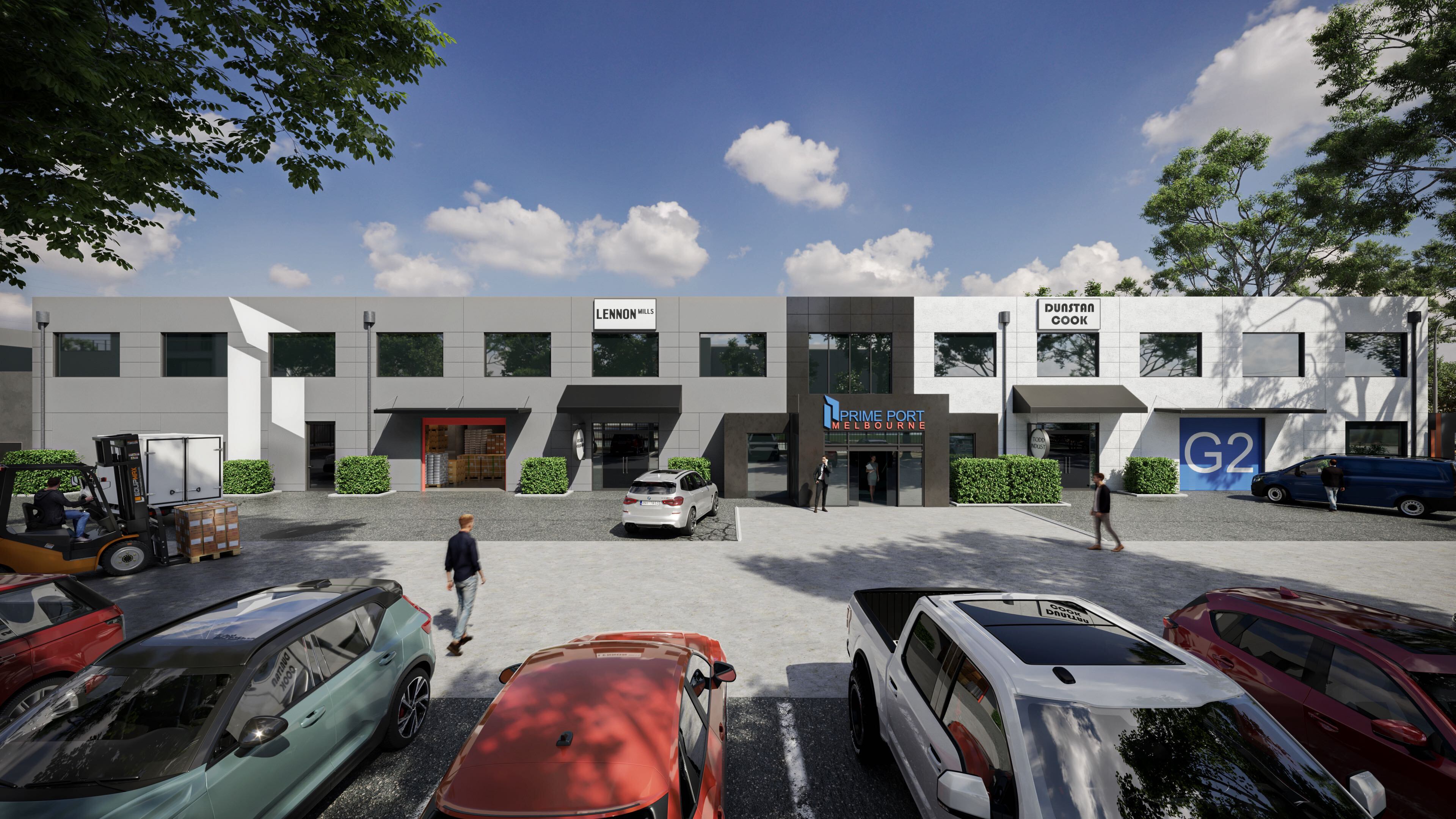 Prime Port forms part of Perri Projects' broader central and strategic logistics (CSL) strategy, which focuses on delivering best-in-class commercial and industrial precincts in prime urban and city fringe locations. By bringing together a diverse mix of tenants in a space with unique history and character, these precincts will support a thriving future employment environment. 
Located within the Fishermans Bend precinct, the development is strategically positioned close to the Port of Melbourne and is only a couple of kilometres from the CBD, with easy access to major arterial roads including the West Gate Freeway and Williamstown Road. It also has the added benefit of close proximity to the recently opened full line Woolworths Supermarket and Dan Murphys, and the recently opened Port Melbourne vertical secondary school which can accommodate 1,100 students. 
"On completion, Prime Port is projected to be worth $30m, further bolstering our CSL project portfolio, which is sitting at $400m in developable value and continues to grow." Paul O'Sullivan, Managing Director of Lemon Baxter, said Prime Port's attractive offering was expected to appeal to a diverse mix of clients including trade sales, eCommerce, small logistics and creatives. 
Upgrade works on Prime Port have commenced and are expected to reach completion in September this year. Also on track for completion in early 2023 is Phase One of Lennon Mills, Perri Projects' 1.5 Hectare, $100 million urban logistics industrial park in West Melbourne. Developed in partnership with Wingate Property, the future-focused Lennon Mills will be an industrial creative hub while catering to the demand for Grade A urban logistics spaces on the fringe of the CBD. Managed by 2Construct Complete Construction Solutions, construction commenced in February 2022 with restoration works of the mill, silos and recycling of original materials all honouring the rich history of the original site.