Here's a look at the most popular 15 development sites for sale throughout Australia this November.
As demand continues to outpace supply, we continue to see a flood of interest for development sites of all classes and sizes. But which of those has piqued the most interest from developers? 
Starting from the bottom up, here's our top 15 most viewed development sites this month, giving you an inside look into market patterns and trends.
15. 135-137 Tuggerah Parade, Long Jetty, NSW (Development Potential)
Offered to market through Next Commercial's Richard Ellis, Long Jetty's Paradise Park Cabins will provide experienced developers excellent development credentials (STCA) plus short-term holding income. Featuring a 4,652sqm site across multiple freehold titles the Paradise Park Cabins are located directly opposite Tuggerah Lake & Long Jetty. The offering provides a multitude of development opportunities in sync with the ability to stage a significant mixed-use development (STCA). 
Next Commercial's Richard Ellis said "the Central Coast has become increasingly attractive to developers, with 37% capital growth experienced over the last 12 months, created through COVID 19 seachange."
14.  2-8 Lanceley Place & 14 Campbell Street, Artarmo, NSW (Development Potential)
Staying true to its title as the hottest asset class of 2021, this industrial development opportunity in the Lower North Shore of Sydney has attracted a steady influx of attention from developers. Commonly known as ABC Studio's 25 & 26, the 14,005.9 sqm* development potential site is adaptable for a range of uses and benefits from surrounding infrastructure. The campaign is being managed by Knight Frank's Angus Klem and Scott Timbrell.
Knight Frank's National Head of Investment Sales, Scott Timbrell said, "Lanceley Place & Campbell Street is the last parcel of land owned by the ABC in the tightly held Artarmon precinct, after recently relocating their studios to Pyrmont. The campaign has been well received by the market, launching as the restrictions eased, it has generated a high level of interest across a number of buyer groups ranging from your traditional industrial users, tv production companies, bulky good users and data centres. With the development design flexibility under the current IN1 General Industrial zoning, the infill location and connection to major arterials, the opportunity to purchase and develop this site is unlike any other."
13. 726-732 Nicholson Street, Fitzroy North, VIC (Development Potential)
A mixed-use development opportunity has been placed on the market by MMJ Real Estate in the affluent suburb of Fitzroy North. The 642sqm land holding is zoned Commercial 1, enabling potential for a mixed residential and commercial development. Located just 4km from Melbourne's CBD, it's no surprise this site is receiving high levels of interest. MMJ Real Estate's Joel Wald is handling the campaign. 
12. 138 Maroubra Road, Maroubra, NSW (Development Potential)
The Colliers team led by Matthew Meynell, Henry Burke and Matt Pontey are marketing a potential commercial development opportunity, just 2km's from Maroubra Beach. The 1,511sqm site is zoned B2 and features onsite basement parking. It is one of few remaining key landholdings in the junction and is for sale by EOI.
Colliers National Director, Development Sites Henry Burke mentioned, "Investor demand within the Eastern Suburbs is being fuelled by record low interest rates and overall lack of available stock. This has placed 138 Maroubra Road in a special position to capitalise on this pent up demand which exists for quality accommodation in well-connected precincts."
"With core-plus and value-add investors actively circling this undervalued market, properties that offer redevelopment or rezoning potential are both highly sought after and generate significant interest"
11. 17-21 Longfield Street, Cabramatta, NSW (Development Potential)
A 3.9672 ha Mixed Use Multigenerational Development site with holding income has entered the market via Colliers (Harry Bui & Frank Oliveri) and Savills (Ray Trimboli). Located in Sydney's South West, the existing space has a total NLA of 15,103 sqm* and a floor space ratio of 2:1.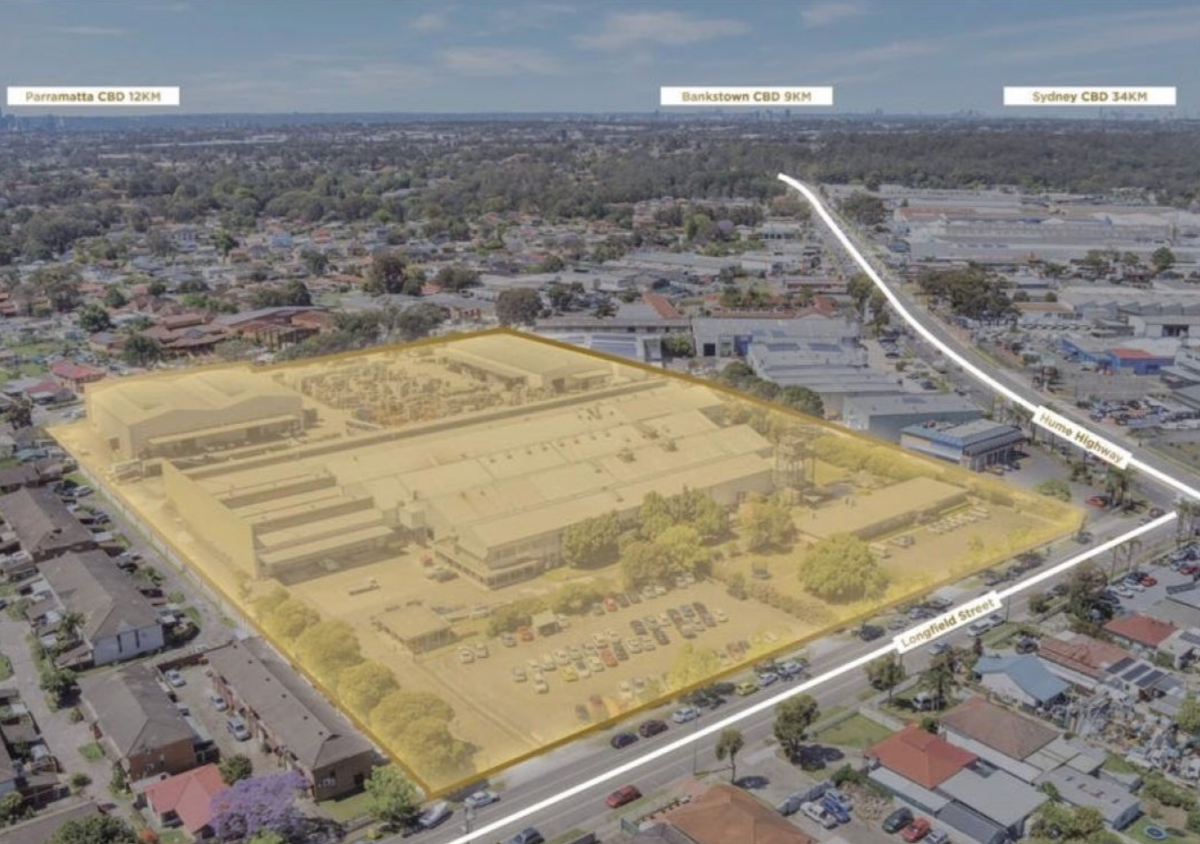 10. 21-23 Mercury Street, Wollongong, NSW (Development Approved)
A 1,473m2 land zoned R1 General Residential Development site has sprung to market via MMJ Real Estate. Marketed by Tim Jones & Travis Machan, the property has been been DA Approved for a 24 unit residential tower.
9. 700 George Street, Sydney, NSW (Development Approved)
The Colliers team consisting of Guillaume Volz & Eugene White present a Stage 1 DA Approved development site in the Sydney CBD. The site has gained an impressive development approval for a 40-storey building envelope which can house 204 Hotel Rooms and 39 apartments. 
8. Lot 106 & lot 12 Beaches Village Circuit, Agnes Water, QLD (Development Approved)
2 lots (9,235m² & 8,321m²) of MDR zoned land are on the market via Colliers. Managed by Philip O'Dwyer and Jason Dao, the approved beachside development presents a rare opportunity to acquire  2 'development ready' land parcels in an attractive surf beach location.
7. 9-11 Beattie Street, Balmain, NSW (Development Potential)
A large blank canvas site with B2 zoning is being offered to the market via HillCo Property Group (David Canelas & Michael Vranic) and Colliers (Miron Solomons & Matt Pontey). The 546.1sqm property is situated on a stunning harbourside peninsula and sits 5km* away from the Sydney CBD.
Commenting on the opportunity, Director David Canelas from HillCo Property Group said, "To have a property with this kind of footprint and located in such a highly visible, highly sort after area is very hard to come by. Not only are you less than 100m* approx. away from the epicentre of Balmain you can invest, build or develop something truly memorable."
6. 256 Marine Parade and 91-95 Frank St Labrador, QLD (Development Potential)
Therese Jones from RealWay Paradise Properties is offering a Broadwater High-Rise Development Opportunity. Located on the Gold Coast, the 2,829sqm site has development potential for High Density Residential / Commercial. The site has spectacular ocean views along with a Strata Title building with a Commercial tenancy currently in place.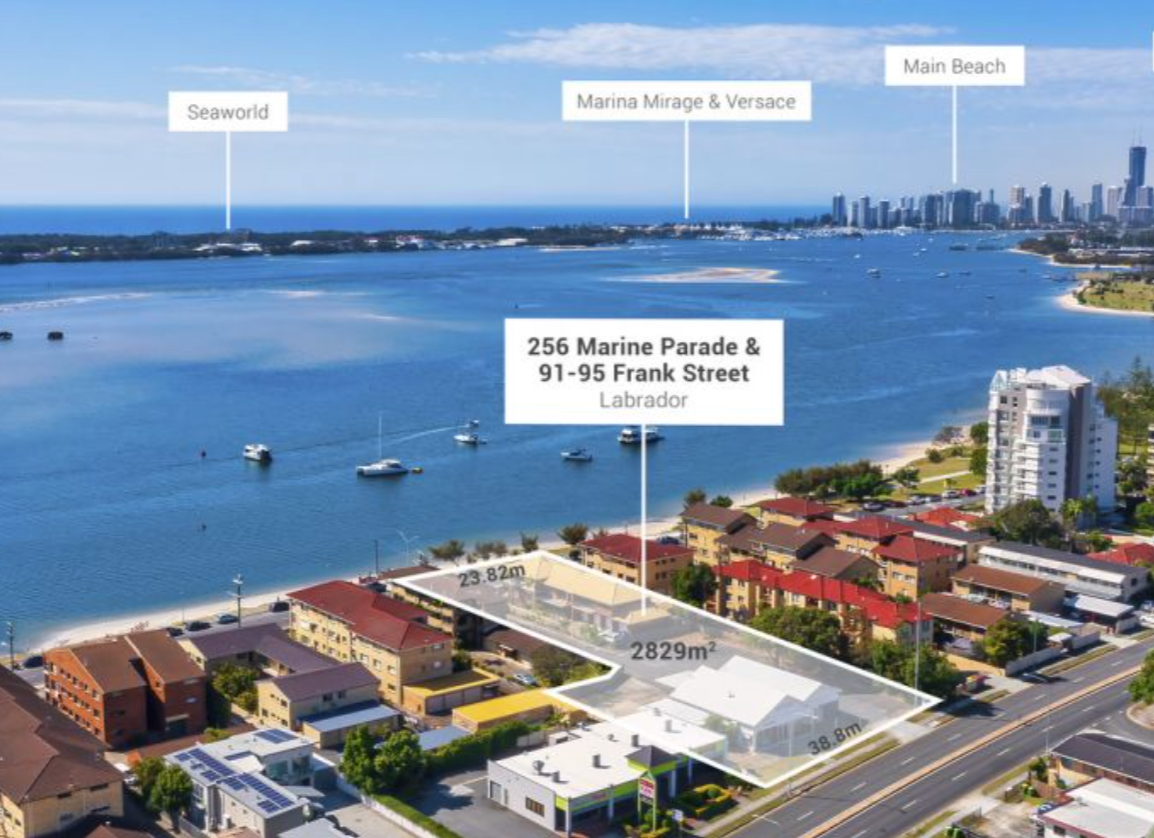 5. 257 St Kilda Street, Brighton, VIC (Development Potential)
A rare and picturesque beachfront landholding in Melbourne's affluent suburb of Brighton is being offered to market via Knight Frank. Managed by James Thorpe, Stephen Kelly & Langton McHarg, the 3,348sqm* site has scope to deliver a beachfront home or luxury townhouse/apartment development. Extremely well received by the market to date, this site is for sale by EOI. 
Commenting on buyer enquiry, Knight Frank Director James Thorpe said, "buyer enquiry has been very strong from buyers with a wide range of foreseeable outcomes in sight for the property."
4. Longyard Golf Course & The Mill Tavern, Greg Norman Drive, Hillvue, NSW (Development Approved)
Moore & Moore Real Estate and Tamworth Property Co (John Oehlers), JLL Hotels & Hospitality Group (Kate Macdonald) are offering a whopping 63 hectare site featuring a golf course, Mill Tavern and Development Land. The unique site has approval for a 3-hectare lot on the western side of the Golf Course with resort-style accommodation.
JLL's Vice President, Kate MacDonald commenting, "This rare opportunity will be hotly contested by a diverse range of capital sources due to its broad range of offerings. To own 63 hectares in one of the most robust growth areas of NSW with multiple development opportunities, a hospitality venue, an income-producing 18-hole golf course, and passive income from a neighbouring MHE site, it is surely a venture worthy of significant consideration". 
The Longyard precinct is situated adjacent to the multi-million dollar 'Northern Inland Centre of Sporting Excellence' which is expected to attract 100,000 locals and 50,000 visitors to the facilities annually. The entrance to the Mill Tavern is perfectly positioned within walking distance from all major sporting fields.
"We expect the interest levels to be high, with the recent 50% sale of Tamworth's 'Pub Group' to Oscars Hotels demonstrating the very real and strong interest in the region."
3. 10-18 Chifley Drive, Preston, VIC (Development Potential)
A significant 19,100sqm* Preston infill site is offered to market by CBRE's Bryce Pane, Joe Brzezek, Daniel Eramo & Killen Thomas' John Camilleri. The 'runway' like 115m* street frontage gives this site potential for a large industrial development. In speaking about the listing, CBRE Director, Daniel Eramo said "CBRE has experienced a high level of interest and engagement from both the development sector and prospective owner occupiers in the Chifley Drive site. Significant industrial infill development sites of this scale so close to Melbourne's CBD are extremely rare."
2. Berrima Correctional Centre, 24 Old Hume Highway, Berrima, NSW (Development Potential)
Offered to the market for the first time by Colliers' Frank Oliveri, Thomas Mosca & Nick Estephen, is the 'Berrima Correctional Centre' & 'Berrima Gaol'. The landmark 1.9ha* site was built in 1835 and offers broad development potential (STCA). The sheer uniqueness of this site combined with a comprehensive marketing campaign has resulted in significant developer interest; and landed second on our list. 
Commenting on the listing, Colliers expert Agent Nick Estephen said, "The Berrima Correctional Centre is one of the most highly anticipated properties in Australia right now, attracting interest from across the whole country and receiving publicity in over 100 different news portals/agencies. We have received enquiries from buyers in almost every single property sector with many looking to create a monumental flagship destination not only for Sydney siders but domestic and international tourists. The future of this site will dramatically enhance the already valued Southern Highlands region."
1. 26-28 William Street, Port Macquarie, NSW (Development Approved)
The #1 most viewed development site this November is a development approved beachfront site in the gorgeous Port Macquarie. The site has been listed for the first time in over 70 years and is understood to be the last undeveloped beach-front property left in Port Macquarie. Zoned as 'high density residential', the site contains 2 adjoining blocks and has been approved to develop an 8 floor, ocean front apartment building containing 15 luxury apartments. Mark Thorn from Thorn Property in conjunction with Allan Levy & Zorick Tolstan from Metro Commercial are marketing the highly sought-after opportunity.
Principal of Thorn Property, Mark Thorn stated, "26-28 William Street is one of those 'once in a lifetime' development sites. Two old houses on a corner site, right on Town Beach in Port Macquarie, with a DA for 15 luxury apartments. It's got views right up the coast and a penthouse that will no doubt set a new record for the area in terms of sale price. As a boutique agency specialising in coastal development sites, we know the development business, and we know our buyers. That's why we partner with DevelopmentReady as our primary marketing partner because they also know the development business... and they deliver."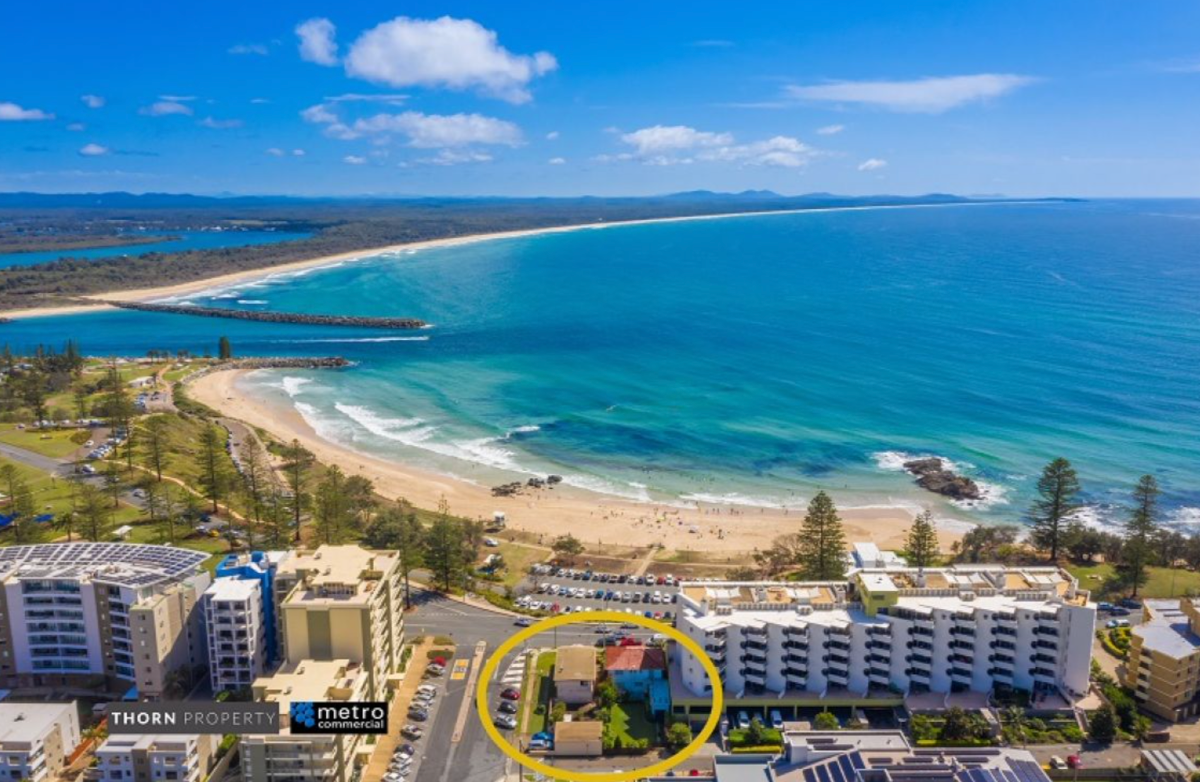 26-28 William Street, Port Macquarie
From this list we identify that beachfront development opportunities in particular are attracting disproportionally high numbers of developer interest relative to stock availability. Furthermore, and following from well publicised market trends, Industrial development opportunities are receiving record numbers of enquiry and listing engagement, that trend is reflected both in the above list and supported by additional data from the DevelopmentReady portal that has seen a national YoY increase in enquiry for Industrial sites by 216% (shown between 1st September 2020-2021).
Discover more development opportunities for sale Australia wide at DevelopmentReady.com.au
Search development sites by state | VIC | NSW | QLD | SA | WA | ACT | TAS | NT |