The Essendon Football Club together with various stakeholders have proposed a plan that will completely re-shape their spiritual home at Windy Hill. This combined vision will culminate into an industry-leading Victorian female football and community mixed sports precinct. 
Following the recent announcement that the Essendon Football Club will be entering the AFLW competition at the end of 2022 this re-development would excitingly become their match-day home along with the Bombers' VFLW and VFL teams.
This bold plan has been carefully consulted by a range of major stakeholders; namely The Moonee Valley City Council, Essendon District Football League, Essendon Cricket Club, Essendon Bowls Club, the Australian Football League and both State and Federal Governments.   
The Windy Hill precinct re-development would occur in two stages; the first focused on improving facilities on a professional front, and the second focussing on enhancing facilities for the community. The $50 million+ re-development will include an abundance of new enhancements and improvements.  
Key improvements in both stages of the redevelopment will include:  
A new multi-sport community sports centre  
Synaptic grass running track  
Children's playground  
Light towers (for night activities/games)  
Refurbished grandstands (proposing 5,000-7,000 spectators)   
New digital scoreboards  
Four unisex change room complexes  
New public cafe  
Improved facilities for the Essendon Cricket Club and Essendon Bowls Club


Xavier Campbell, Essendon Football Club CEO
Speaking on SEN Radio, Xavier said : "We want to make the site more inclusive, more inviting for all our members and supporters, in addition to the broader public around Essendon... and hopefully we create the premier home for girls, women and grassroots football within the region."  

Paul Brasher, Essendon Football Club President
"We are determined to ensure the vision for Windy Hill delivers a sustainable outcome for the entire community and future generations. Like the Essendon Football Club, both the Essendon Cricket Club and the Essendon Bowls Club have a rich history at Windy Hill and our ambition is to ensure that the project delivers a far superior outcome for all clubs". 

Cr. Samantha Byrne,  Moonee Valley City Council Mayor 
"As part of our long-term vision MV2040, Council identified Windy Hill as a defining element of Essendon's character, and is committed to advocate for its public activation. Improving the condition of facilities at Windy Hill will also address the significant under-supply of multi-purpose spaces in the Essendon neighbourhood, creating benefits for the community beyond sport."  

Cr. Cam Nation,  Moonee Valley City Council
"This new vision for Windy Hill presents an exciting opportunity for all levels of government to work in partnership with all community related stakeholders and to allow the Essendon Bombers' AFLW side to play at the club's spiritual home in Essendon where they belong."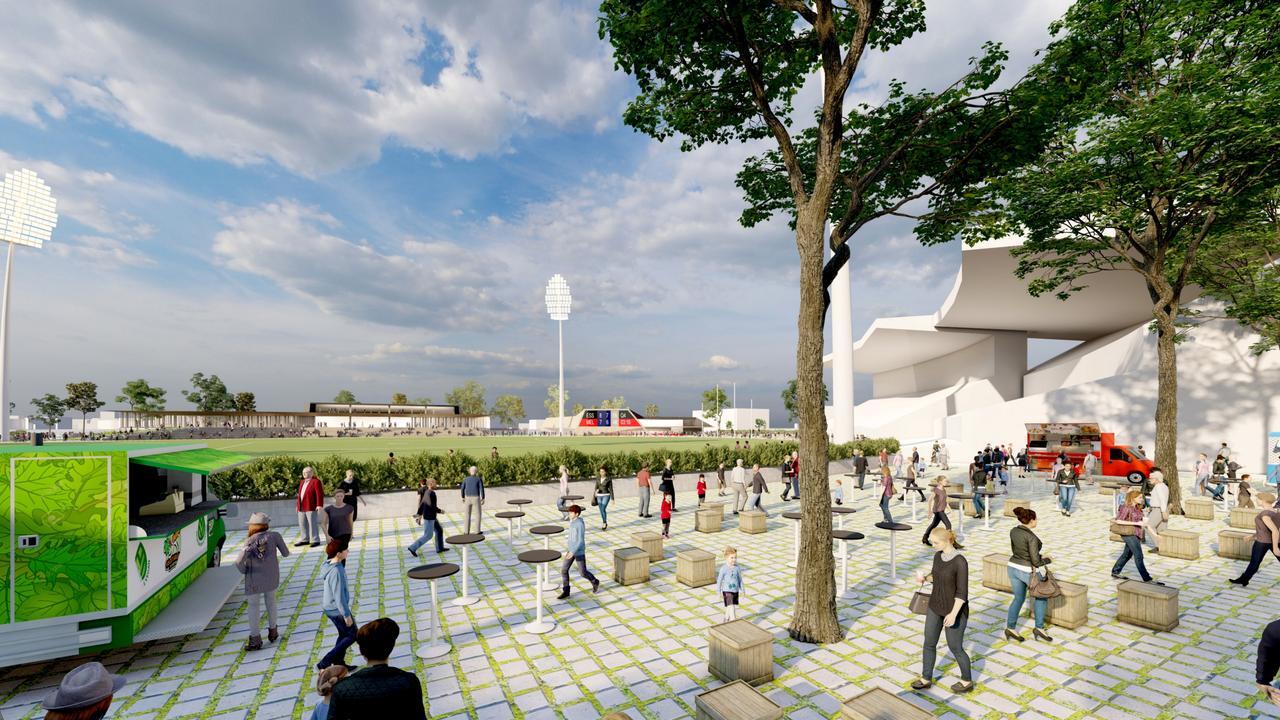 An artists impression of the $50 million redevelopment proposed for Windy Hill Oval. 
Credit: Jackson Architecture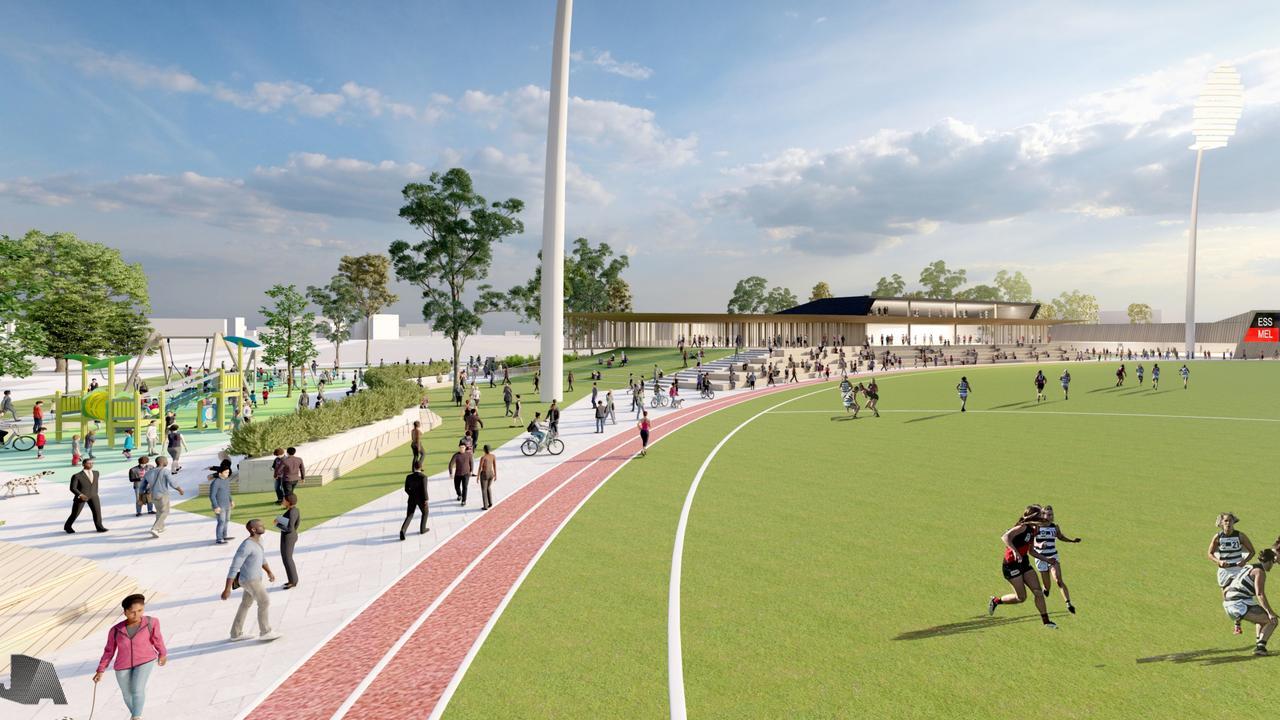 An artists impression of the $50 million redevelopment proposed for Windy Hill Oval. 
Credit: Jackson Architecture