"4Ten Epping could be exactly what a burgeoning business looking to expand needs."
As Australia's industrial vacancy rate plunges to new lows, the competitivity of this sector's property market is evident. According to Cushman & Wakefield's research on Melbourne's industrial property sector in Q1 Of 2022, "a shortage of existing and speculatively built stock is putting substantial and unprecedented upward pressure on land prices." With so few tenancies available, rents are increasing, and investors are taking note.  
Epping is quickly becoming one of the industrial gateways for Melbourne's north, and is a suburb that is being relied upon to provide those sorely needed vacancies. It's already home to a Melbourne Polytechnic campus that offers some of Australia's best training facilities for agriculture, meat processing, and welding. Additionally, both the Whittlesea Council and the Victorian Government have earmarked Cooper Street as a designated Employment Precinct, which will incorporate a diverse range of business, office, warehouse and industrial related uses.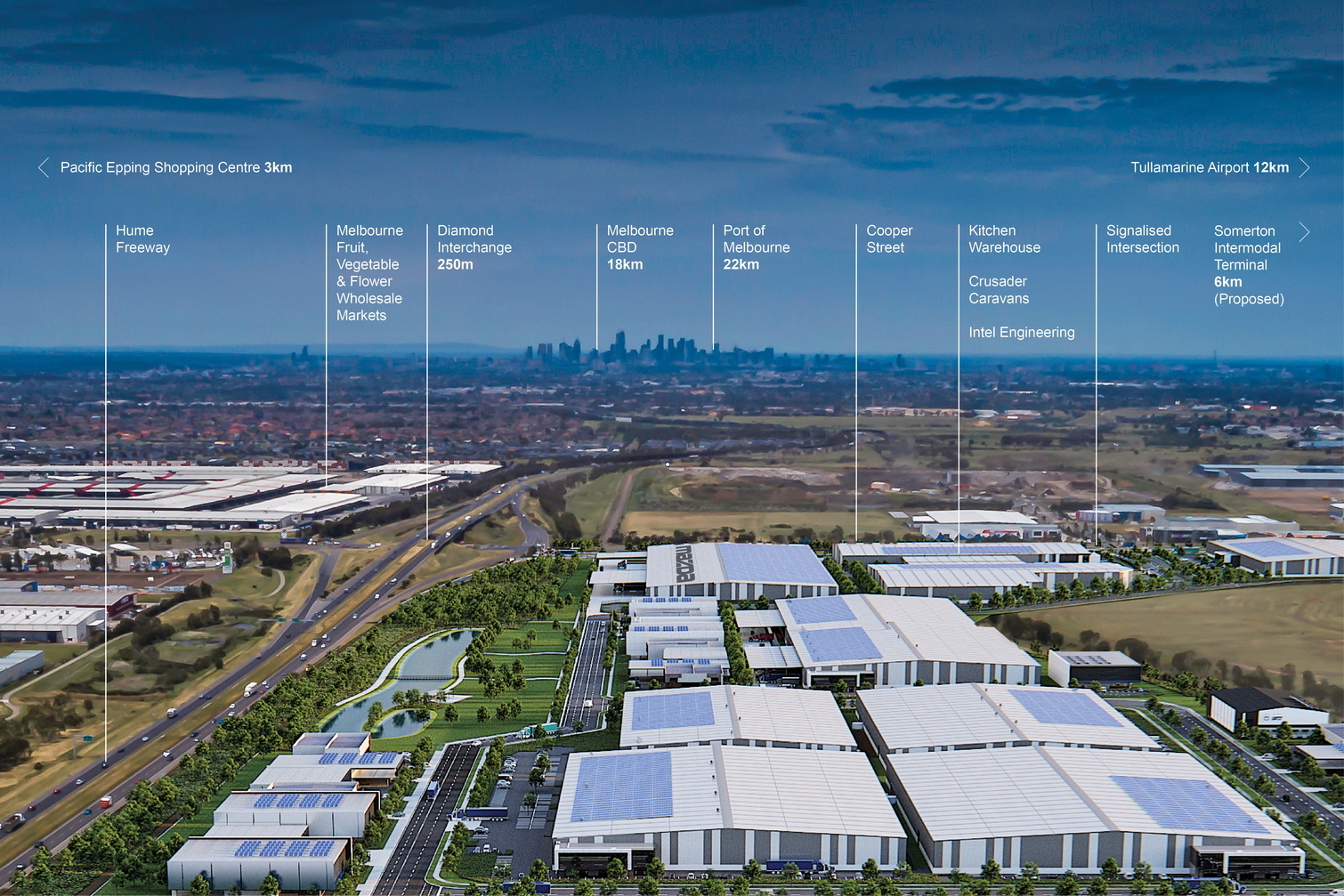 4Ten Epping Industrial Development - 410 Cooper St, Epping VIC 3076
Along Cooper Street lies the 4Ten Epping development, by Frasers Property. Spread over 60-hectares, this expansive estate can be found in the centre of the Northern State Significant Industrial Precinct, and possesses immediate access to the Hume Highway. Colliers, in conjunction with Cushman & Wakefield, are now offering two lots in this estate by Expressions of Interest, and they anticipate interest will be piqued, given the current market conditions.  
"With Epping currently experiencing sub-2% vacancy, we are continuing to see growth in both capital values and rents rates," explains Colliers' Mitch Purcell, who is marketing the property alongside colleague Corey Vraca, as well as Cushman & Wakefield's Michael Green and David Norman.
"The remaining two lots will complete Fraser Property Australia's final land release within the 4Ten Epping estate."
They are both substantial in size – 2,685 sqm for Lot 24, and 4,708 sqm for Lot 38 – and are being marketed as a "prime opportunity for developers, owner occupiers or investors to secure land in a brand-new industrial estate."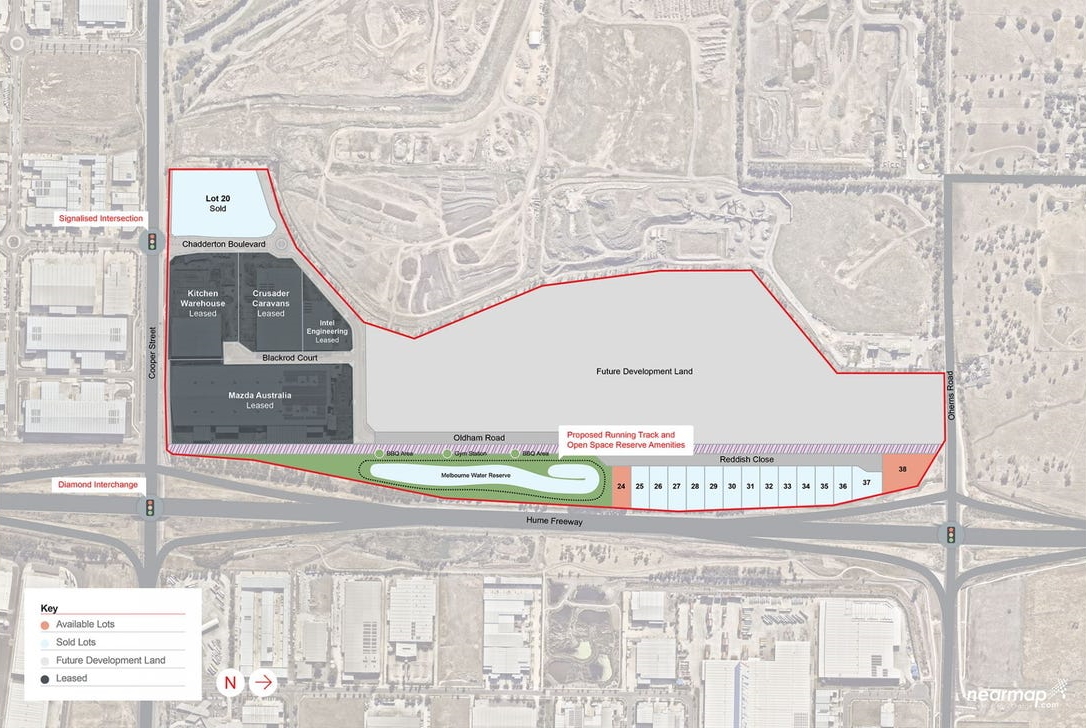 4Ten Epping Industrial Development - 410 Cooper St, Epping VIC 3076
Given the current vacancy and net absorption rates, the owner occupier class could very well be most invested in this listing; with leases proving hard to come by, a business places itself in good stead to weather the storm of a volatile industrial and logistics market by purchasing their own property. 
Major retail, manufacturing, and service brands like Mazda Australia, Crusader Caravans, Intelligent Engineering, and Kitchen Warehouse have already moved into 4Ten Epping, indicating that demand for land within this estate is high. With speculative supply as restricted as its physical counterpart, purchasing land in an estate like 4Ten Epping could be exactly what a burgeoning business looking to expand needs. 
---
The land is exclusively for sale by Colliers in conjunction with Cushman & Wakefield. The final stage of 4Ten Epping is available for sale via Expression of Interest Campaign, closing Thursday 11th August 2022 at 4pm AEDT.
View the listing for the properties on DevelopmentReady here.